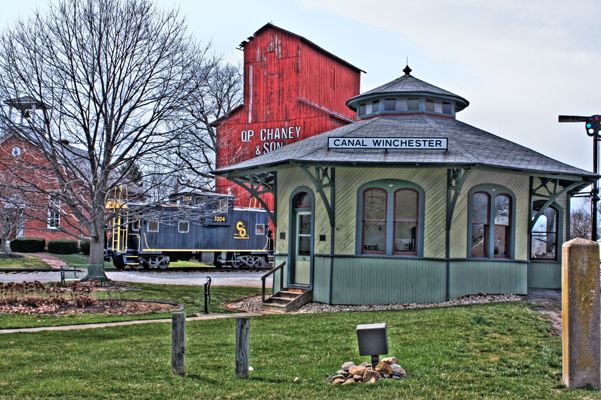 Holiday Minis + Santa!
This session will be sure to be exciting for the whole family! Knock out your family session AND photos with Santa all in one, while enjoying some cocoa at a super unique location!
The location is an old train station with a beautiful old red barn, an old train, and we have a highly recommended jolly Santa ready to meet the little ones as well!
You can also choose to opt out of photos with Santa and use your entire session time for your family session! Totally up to you! Just let me know when you get there!
*Photo pictured is not mine
sold out
Session is $150 with $50 due at booking, and the remaining amount due at your session.
What you receive:
15 Minute session including family + photos with Santa!
15 digitals
Print release
Hot Cocoa
Cookies
Session Guide with tips + style guides
Date:
November 23. 2019
Location:
100 N. High St.
Canal Winchester, Ohio
--------------------------------------------------------------------------------------------------
Terms + Conditions:
1. $50 non-refundable retainer due at booking
2. If cancellation is necessary by the client or due to bad weather (rain etc...) - this retainer may go towards another mini session event within 60 days from the date of this session.
3. If cancellation is necessary by Nikki Prickett Photography the retainer is also transferable to another session.
4. If Nikki Prickett Photography fails to arrive to the location/time without prior notice a refund of retainer will be given within 7-10 business days.
5. Images are guaranteed back to client via online gallery within 2-4 weeks, printed products are guaranteed within 4-6 weeks of session date. *This may change if the session requires quicker turnaround! Note: I have never delivered a gallery beyond 7 days after a session, these time frames are just in case we have an emergency!
6. Nikki Prickett Photography retains copyright of these images, but a print release for personal use will be issued to client.
7. After gallery delivery refunds/reshoots are not permitted.
8. Social media sneaks will be given with each family/session - by booking your session, you agree to a model release and that these images are allowed to be posted on social media by Nikki Prickett Photography - You may opt out of the model release by letting me know at the time of your session and no sneaks will be posted.
9. Arriving late forfeits that time, mini sessions are back to back and to be respectful to other clients as well, I will not be able to give you your full session if you are late - if you are 10 minutes late, you will only receive a 10 minute session. Please plan to arrive 15+ minutes prior to your session time to be sure to receive your entire shoot.
10. Editing of images given to client is not permitted.
By booking your session you agree to these terms of this portrait agreement.